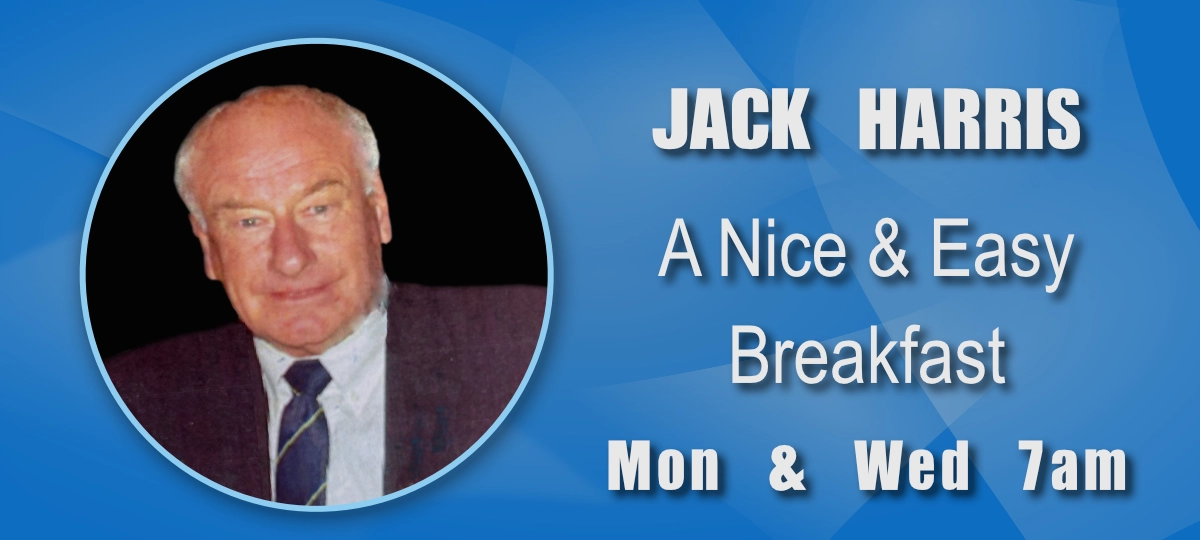 Tell us about your show
My show is called A Nice & Easy Breakfast and I'm on air every Monday and Wednesday between 7am and 10am.
I invites listeners to tune in for nice and easy relaxing music and commentaries. Nothing too roarcous or screaming, just pleasant sounds that help listeners start the day with a new found enthusiasm.
I feature local sports reports including the districts' Aussie Rules scene, there's horoscopes, to help predict the week ahead, local news, and irregular time checks – just to help listeners keep on the ball. And I give weather updates too.
Tell us about yourself
I live in Diggers Rest and in 2010 I was the person responsible for commencing planning for a Centenary of Flight in Australia – commemorating American Harry Houdini made the first controlled, sustained, power flight of an aircraft in the fields around Diggers Rest.
For 30 years I was a technical trade teacher – printing. From my training research assignments I became deeply involved in a number of community projects.
I was a counsellor to children with special needs. Kindergartens in my local community. Working within Special School education. In the 1970s – TV as an Aid For Teaching – using Seasame Street as an indirect aid in teaching.
My love of sport, especially Aussie Rules football, saw me as a player, then an umpire for 15 years in the EDFL, coaching a team and juniors. For 20 years I was the honorary administrator of the local EDFL. Now-a-days, it's a fully professional position.
In 1989 I was awarded an Order of Australia Medal – for my community services and my contribution to Australian Rules Junior football. It was I who submitted a report (upon their request) to the then, VFL assistant head of football administration Allan Schwab.
I labeled the submission Sink Or Survive – the Future Direction for Junior Football In Victoria. These days my (watered down submission) is known throughout Victoria as Auskick. Leaving the teaching profession after 30 years, I conducted a health food business for eight years.
Some of my other interests saw me being the secretary to the Australia/Thailand (Vic) Association. I am an Ordained Elder of the U.C.of A. While in the teaching profession I held the duty for conference convenor for the Print Teachers' Australasian conferences.
In my prior life as the Honorary EDFL administrator – for 20 years, I did (voluntary) contribute three tabloid pages of EDFL News each week to the then two local newspaper organisations. This contribution was to make as many people involved with local sport, feel an active part of My Football League – the EDFL. With the growth of the EDFL today I am very proud of my contribution.
What's your all-time favourite album?
Any of John Williamson.
Do you play a musical instrument?
No.
What's your favourite movie or TV show?
Pretty Woman.
What's your advice to those thinking of volunteering at Sunbury Radio?
Think about how you can help.