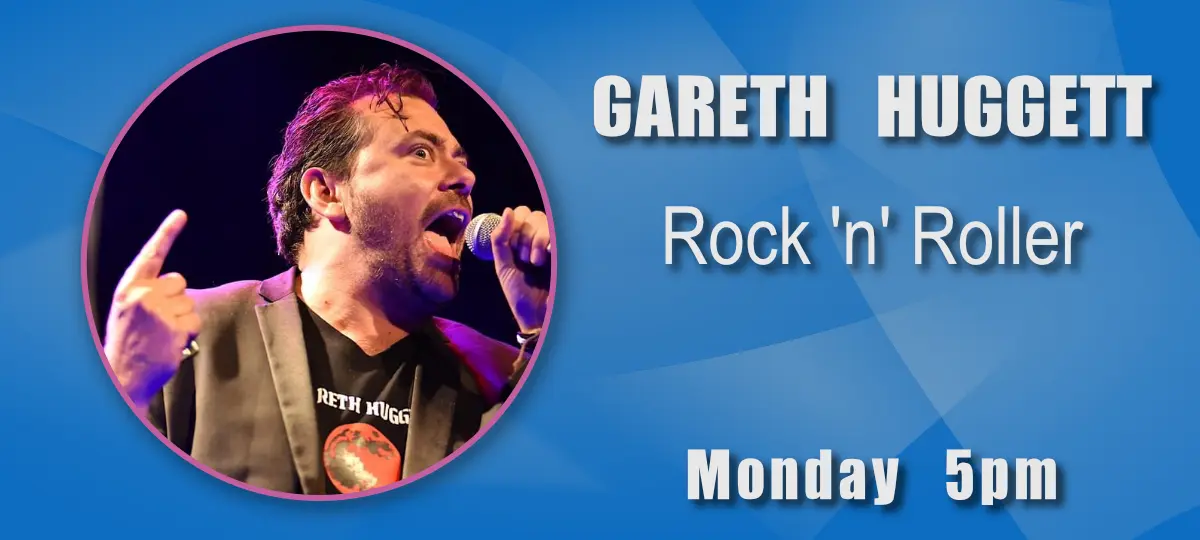 Tell us about yourself
I'm a British / Australian musician living and writing music in Sunbury.
My influences are in the great British rock bands of the 70s, the sound of Seattle, and the blues of the Mississippi.
I've played support to The Libertines, Mental as Anything, The Pirates, Larry Graham & Graham Central Station, Adam Norsworthy and the Milk Men, Robin Guy, and many more.
I'm a Sunbury local and am active on the Sunbury and Melbourne music scenes. My dad, Paul and late step-dad Mike have / had radio shows in the UK so my step into radio is a logical and exciting one.
Tell us all about your show
Rock 'n' Roller, as the name suggests, is about all things rock. From Bill Haley to The Pretty Reckless. My show features rock music from the 50s to present day in all its pomp and majesty. Capes, sequins, platforms, denim, leather, ripped jeans, the lot.
Listeners can follow my Rock 'n' Roller Radio Show on Facebook and chat with me while I'm live on air, or in the week to request their favourite tracks.
What's your all-time favourite album?
Queen II, Down By The Jetty, Dark Side of the Moon.
Do you play a musical instrument?
I'm an accomplished bassist, guitarist, singer, and harmonica player. Check out my music on all the usual streaming services.
What's your favourite movie or TV show?
Withnail & I.
What's your advice to those thinking of volunteering at Sunbury Radio?
Roll up your sleeves and get stuck in!
Follow Gareth on…