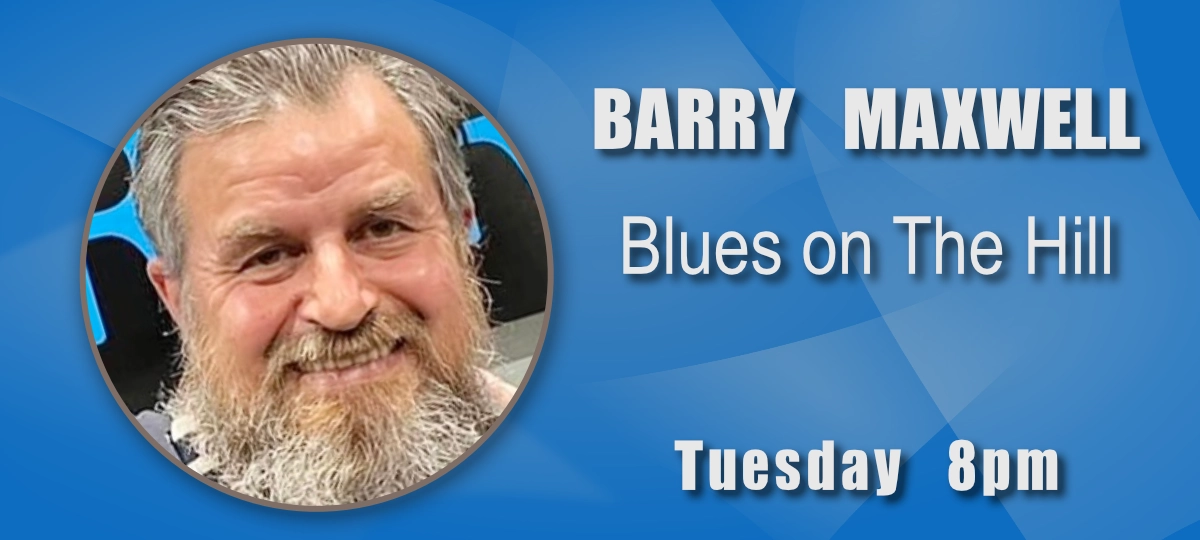 Barry Maxwell hosts Blues on The Hill every Tuesday from 8pm.
Tell us about yourself
I live in Sunbury and am married with two boys. As well as doing my radio show I run a blues club every Thursday night at the Thornbury Bowls Club, Thornbury. I am also vice president of Blues Music Victoria.

Tell us all about your show
My show is all about introducing people to blues music. All the music I play are new releases. I am all about promoting and spinning new blues, not the classics.
The first hour of every show features international releases, and the second hour all Australian. I also do interviews with artists and have a feature album as well.
What's your all-time favourite album?
Chris Wilson – Live at the Continental.
Do you play a musical instrument?
No, but my boys are successful musicians.
What's your favourite movie or TV show?
Breaking Bad.
What's your advice to those thinking of volunteering at Sunbury Radio?
Give it a go, you never know where it will lead you.
Social media
Listen to previous Blues on the Hill shows.