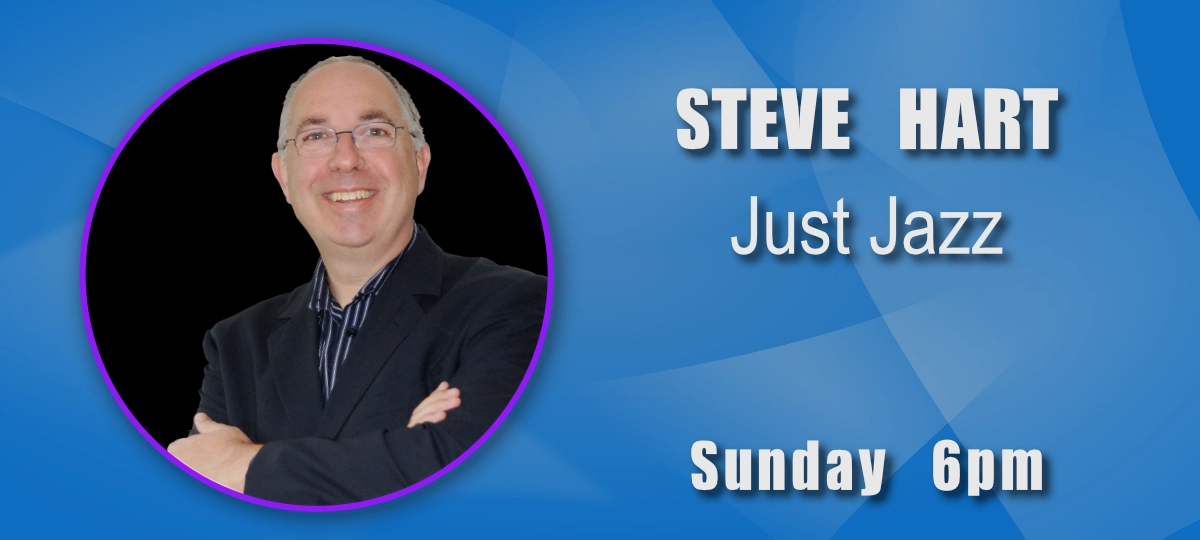 Steve Hart hosts Just Jazz Sundays 6pm – 7pm.
Send a voice message to Steve Hart – a song request or dedication – for possible broadcast…
Listen to a recent Just Jazz show
Tell us about your show
Just Jazz features new releases and casts a wide net to include smooth jazz, jazz funk, blues, and fusion. There's the Cool Cut of the week, classics from the archive, and the Melbourne Jazz Gig Guide. Let me know if you'd like something played or have a jazz gig I should mention.
Tell us about yourself
One of the first things I did when I moved to Sunbury in 2022 was become a member of Sunbury Radio. I have always had a passion for radio.
It all began when I started volunteering at my local hospital radio station in the UK. My interest in music saw me become a full time club DJ during the 80s and early 90s playing jazz funk, soul, house, and EDM at clubs across the country.
I eventually swapped my turntables for a typewriter, and joined my local weekly as a reporter covering everything from carnivals to crime. For a while I was a mild-mannered reporter during the day and beat-mixing DJ by night. Championing community issues is what I enjoyed doing most.
I ended up travelling the world as a photo-journalist, and worked in commercial and BBC Local radio. I left the UK for New Zealand in 2000 to join the New Zealand Herald's newsroom.
What's your all-time favourite album?
That's a toughy… I have wide music tastes and so enjoy everything. Jazz, soul, funk, EDM, prog rock, ambient, classical… 80s dance music has a special spot in my life, and today's dance music is fantastic too. The first album I remember buying is Rick Wakeman's Journey to the Centre of the Earth.
Do you play a musical instrument?
The keyboard, but only when nobody is listening.
As an 'adult' I spent a year crying into the keys of a piano trying to master it with the help of a frustrated classical piano teacher who thought learning Ave Maria would develop my jazz improv.
Today, when the mood takes me, I plug a keyboard into the Mac and get busy with an app called Reason. Nothing good has come from it in 15 years. I love the sounds of the Moog and ARP synths.
But, if it counts, I create dance mixes blending half-a-dozen cuts into a single track, adding percussion and samples.
What's your favourite TV show?
I like documentaries. But…Seinfeld, The Detectorists, The Prisoner, Blake's Seven, UFO, and The Beiderbecke Affair series.
What's your advice to those thinking of volunteering at Sunbury Radio?
Get in touch. All skills are needed, from technical to fundraising. There are regular get-togethers, it can be very social at times, and everyone is really friendly.
Social media
I have a YouTube channel, and help out at SunburyLife.